‌
Cheminée Lounge
You can also enjoy our hospitality in the Cheminée Lounge.
Whether you want an apéritif, a digestif or you just want to enjoy the flames of an open fire.
Lean back, relax and make yourself at home. As well as the fireplace, there are also some great pictures by the artist Peter Hiegelsperger to admire. Remember the motto "from nature back to nature".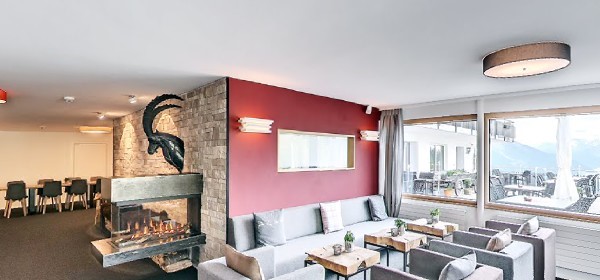 Virtual Tour Cheminée-Lounge Hotel Tgantieni